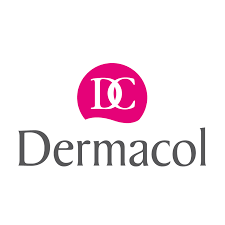 EUROPEAN SKIN AND BODY CARE SPECIALIST SINCE 1966
Dermacol, an original Czech brand, was started in the Barrandov Film Studios in 1966. Soon, film studio experts teamed with dermatologists from the Medical Cosmetics Institute in Prague. The joint efforts of cosmetic spesialists, who based their trade on medical principles, and film make-up experts were very successful. More than 53 years ago, Dermacol Make-up Cover, the first Dermacol product, which has brought the brand international recognition and is still highly valued, was created as the first foundation of its kind in Europe and one of the first in the world. The license for this foundation was eventually sold to Hollywood in 1969.
Today, Dermacol is a dynamically developing and successful Czech company which is synonymous with make-up in the Czech Republic. This is due to its long tradition of keeping pace with trends in cosmetics and emphasizing quality based on the most recent cosmetics research to be able to continue offering the best to its customers without compromising the brand's quality or philosophy.
Thanks to the quality of its ingredients, modern manufacturing procedures and the traditional European origin of the brand, Dermacol products are sold in more than 60 countries all over the world and the company is continually expanding into new markets.
Dermacol is a quality-minded company and its high-quality products contain many active ingredients specially developed in the Czech Republic, France, Italy, Spain, Germany, etc.
Thanks to their quality, many DERMACOL products have won several major awards from leading make-up artists and image expert associations in the Czech Republic who assess the quality of products available on the Czech market.
The production of skin and body care products, make-up bases and foundations occurs in our own co-shared plant in Brno, Czech Republic. Dermacol products are dermatologically tested. Dermacol products is not tested on animals.
We help our customers to feel and look the best!